Zucchini companion plants are vegetables and flowers that help prevent pests, boost growth, and attract pollinators to your zucchini garden. Grow these plants near your zucchini to improve your crop this year!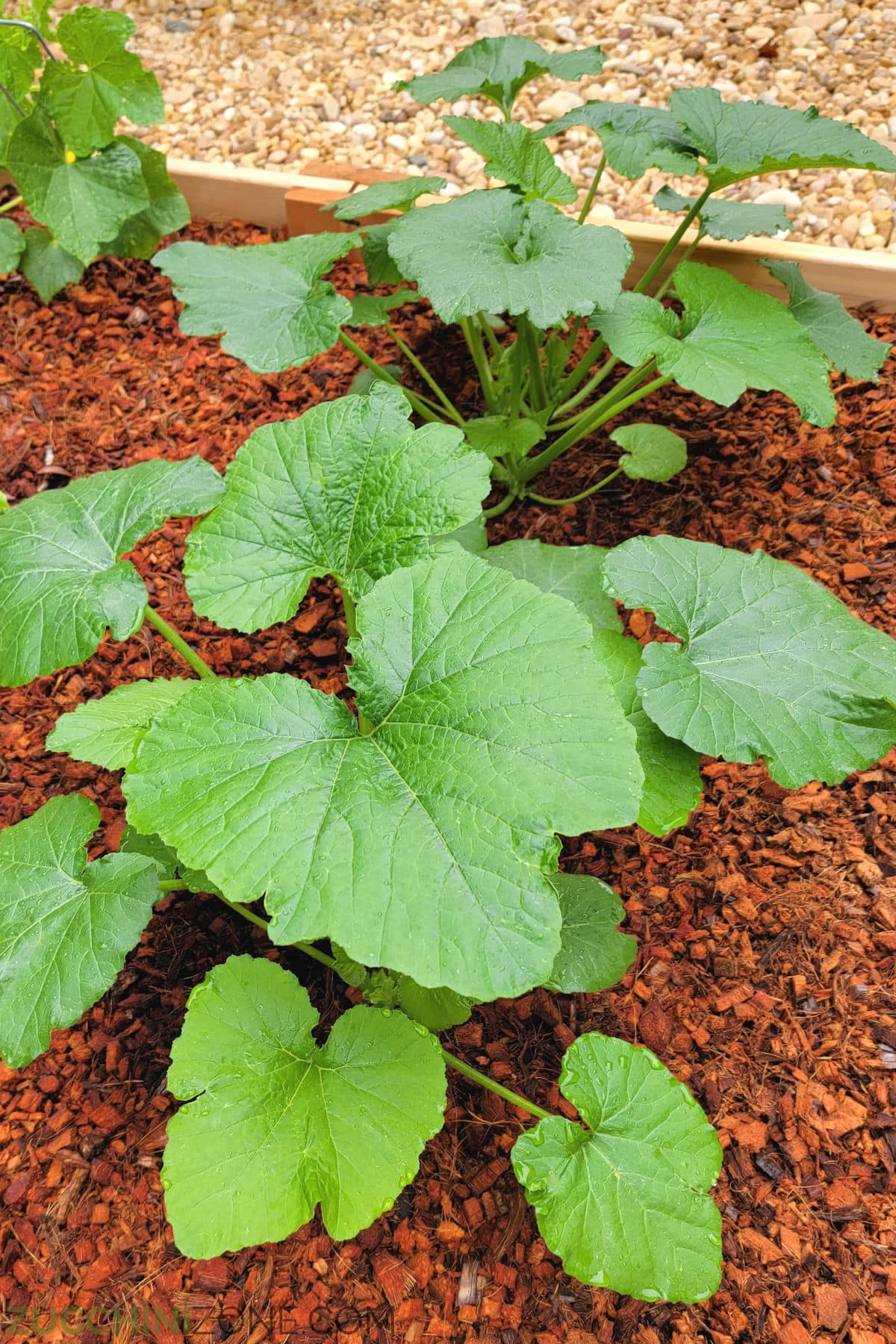 Did you know that for each crop grown in your home garden, there's likely a beneficial plant to grow nearby? Today we're talking about companion planting for zucchini - which plants are best and which ones to avoid.
What is companion planting?
Companion planting is when two plants are grown next to each other with the intent to benefit one (or both) of the plants. One example would be growing flowers near your vegetable garden to attract pollinators. Some plants can even lure away pests to prevent them from eating your crops.
Benefits of companion planting
There are many benefits of companion planting in your home garden. Companion plants can help:
Boost growth
Enhance taste of crops
Provide shade
Attract pollinators
Deter pests
Improve soil quality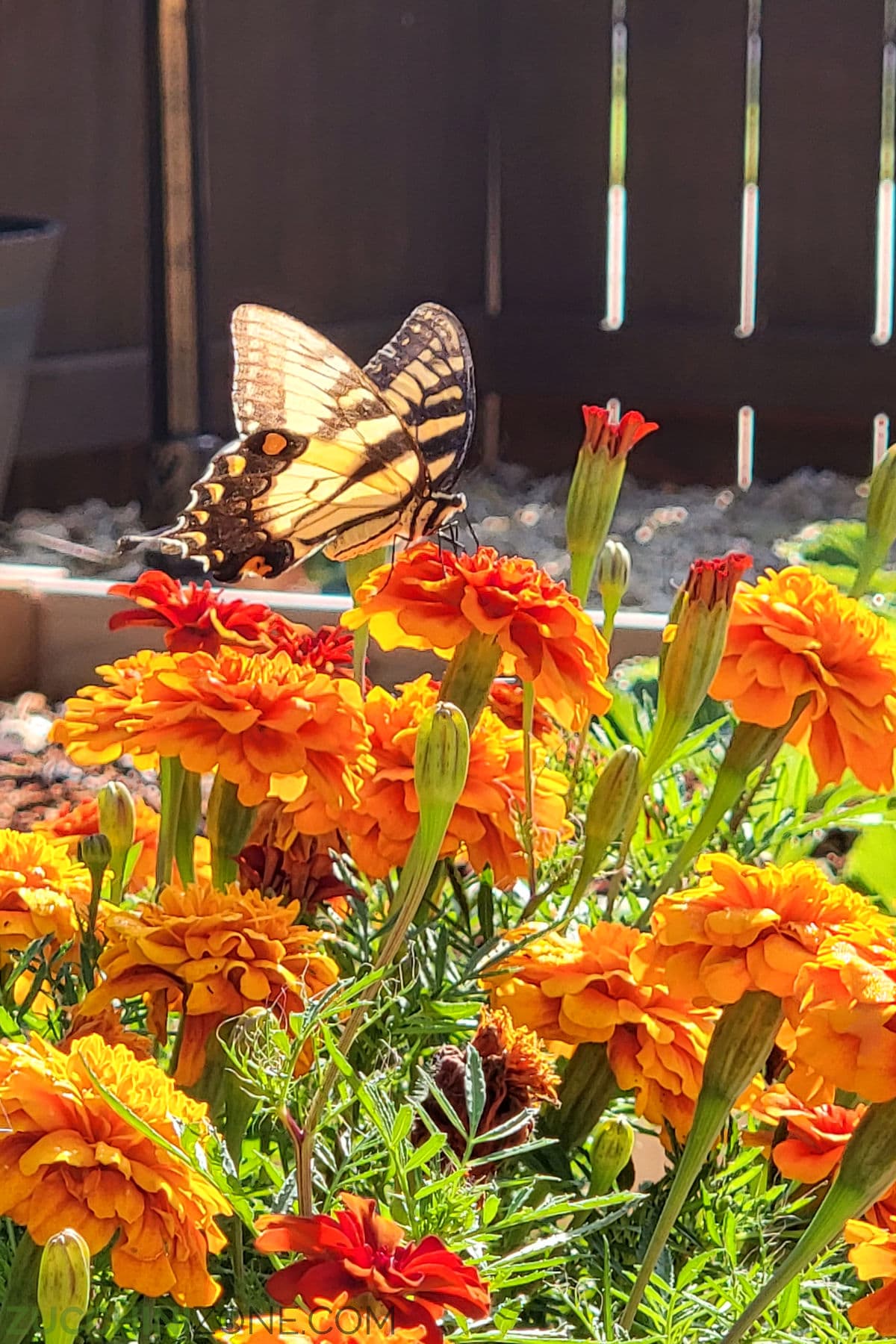 Zucchini companion plants
Beans - Did you know that legumes like beans, soybeans, lentils, and peas produce their own nitrogen? Nodules on the root of the plant produce a bacteria that takes nitrogen from the air and converts it into a form that plants in your garden can use to grow. Nitrogen gives your plants energy to grow, produce fruit, and keeps leaves looking green and healthy, making beans an excellent companion plant for zucchini. Beans are also part of the "three sisters" trio of plants - corn, climbing beans, and squash.
Corn - Zucchini and corn share similar nutrient needs, making them great garden neighbors. Both crops need abundant sun, watering, and regular feeding. They also make up two components of the "three sisters" trio along with beans (above). Corn provides the beans with a sturdy base for climbing, beans help stabilize the corn and add nitrogen to the soil, and zucchini's large leaves provide ground shade, preventing weeds from growing and retaining soil moisture.
Dill - Dill attracts beneficial insects like ladybugs and hoverflies, which feed on common garden pests like aphids, mites, and cabbage flies.
Lavender - Lavender attracts pollinators like bees, which in turn pollinate your zucchini flowers, producing more fruit throughout the season.
Marigold - These flowers are an excellent addition to any home garden. Not only are they easy to grow, colorful, and eye-catching, they also attract pollinators like butterflies and bees. Marigolds also attract beneficial predator bugs like ladybugs and hoverflies. Plus, marigolds are drought resistant, heat tolerant, and have a long bloom time, so they're beneficial all summer long.
Mint - The strong scent of peppermint can repel pests like aphids, squash bugs, fleas, and mosquitos.
Nasturtium - These beautiful flowers are often planted as trap crops, drawing pests like squash vine borers away from your vegetables. They also attract pollinators and hummingbirds and make excellent ground cover, reducing moisture loss in your garden's soil.
Oregano - The strong scent of oregano can repel damaging pests by confusing them and covering the scent of their preferred plants.
Peas - Much like beans, peas add nitrogen to the soil. Nitrogen promotes leaf growth and green color. If you notice the older leaves of your zucchini plant are yellowing, this may be a sign of nitrogen deficiency.
Radish - Radishes are easy and quick to grow, making them an excellent crop for beginner gardeners. They help deter pests like flea beetles and squash vine borers from your zucchini crop.
Plants to avoid
Many plants work well together in your home garden, but are there any to avoid?
Potatoes - Potatoes take up a lot of room and are heavy feeders, meaning they'll deplete the soil of nutrients your zucchini also needs to grow and thrive.
Pumpkin - Pumpkins can cross-pollinate with zucchini since they are different varieties of the same plant family (Cucurbitaceae). This won't affect the fruit produced this year, but seeds saved from these fruits may produce sub-par fruits the following year.
Fennel - Fennel is an allelopathic plant, meaning it produces allelochemicals which inhibit the growth of other plants nearby.
More helpful links